Seeing Machines
Seeing Machines is a Tier 2 automotive software supplier. We monitor  drowsiness and distraction in drivers, pilots, and truckers to ensure that everyone gets home safely.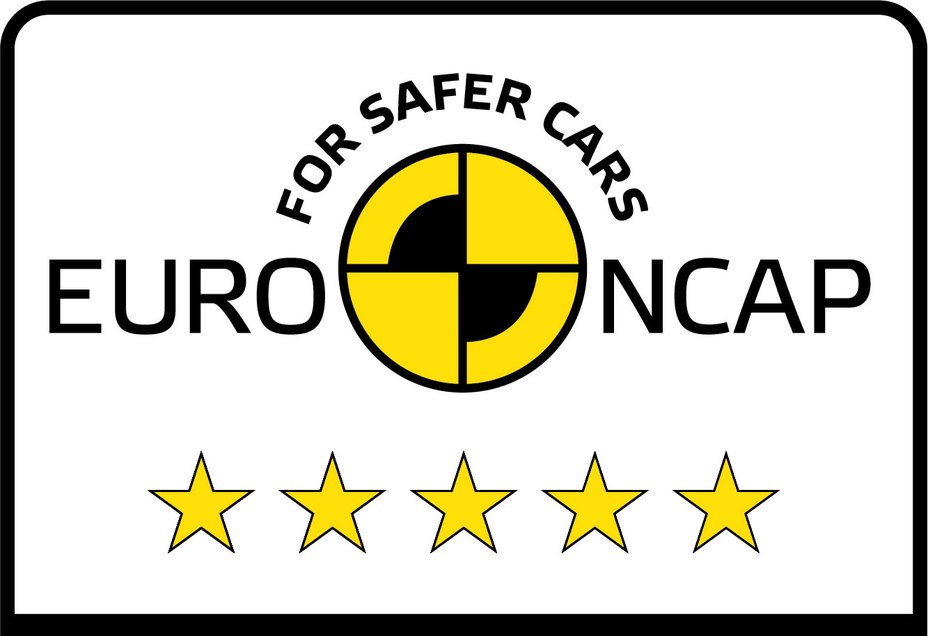 European New Car Advisory Programme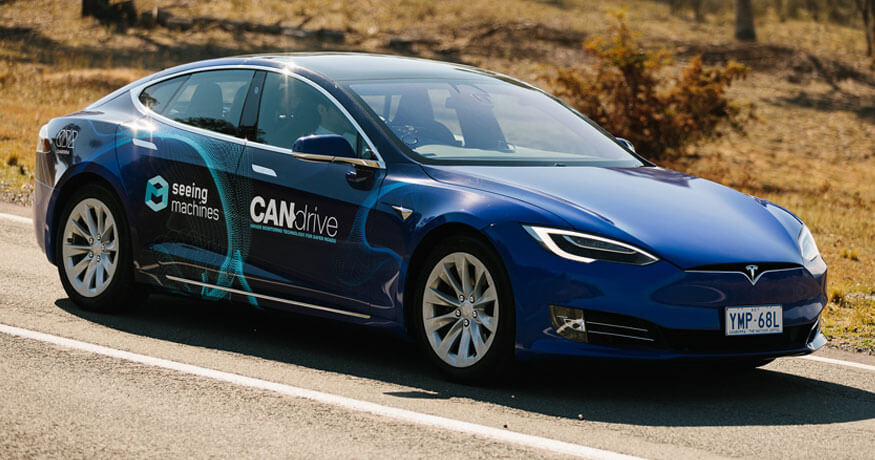 CANDrive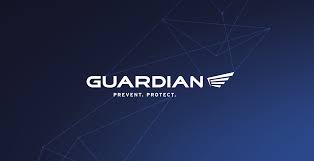 Guardian - Interface Design
European New Car Advisory Programme

The Challenge

Euro NCAP is the auto industry regulator that awards "Safety Stars" for vehicle performance. For the first time, Euro NCAP will be requiring that all vehicles will be assessed for DMS performance.

Given the wide variety of vehicles and sensors, and the limited time to study them, how can validation transparently, fairly, and effectively assess all vehicles?

My Contribution

I served as a technical contributor to the Tier 2 DMS Working Group via scientific support and validation design, and have served on the project throughout the entire life-cycle, starting with initial approach to NCAP to make our case.

I frequently had to present persuasive evidence to direct competitors and clients without exposing our IP.

The Result

After over 2 years of engagement, NCAP's DMS protocol testing will account for: cell phone distraction; actual drowsiness (not acted); microsleeping; driver demographics (age, height, complexion, etc.); noise factors (e.g: lighting, head coverings, makeup, etc.); individual gaze differences (lizard vs. owl behavior); & both single-glance and multi-glance behavior.

These features will reduce road accident severity the world over and ensure that driver safety features will fulfill their promise, instead of serving as a checkbox.

OEMs must provide detailed evidence dossiers documenting identified extremes, with in-person spot checks to maintain transparency.

The Methods

Literature Review. I identified the driver behaviors that most contribute to crash risk, and reviewed existing distraction algorithms to find common features. This successfully persuaded NCAP of many critical features in the current design.
Illustration of Test Behaviors. Utilizing the philosophy of "Design for Extremes", we created a list of driver testing behaviors that all DMS systems should be able to detect (i.e: failure to detect texting and driving is unacceptable, regardless of method).

To allievate concerns over repeatability and the required time to perform the test, I wrote a text-to-speech timing protocol, recorded myself performing all of the behaviors, and edited it all into short animations. This showed that all behaviors can be performed in under 15 minutes.

Eye Closure Analysis. The common assumption for drowsiness is that it is a matter of eye closure. Reviewing our Guardian fleet monitoring database, I found that non-drowsy eye closures (e.g: squinting, laughing, etc.) actually account for ~90% of cases. Simple eye closure measures of drowsiness lead to an unusably noisy user experience.
Digital Survey of Phone Usage. When proposing phone testing, we were unsure how drivers would hold their phones. I ran an international survey via Qualtrics and mTurk to find that drivers prefer to hold their phones on the passenger side, in the middle range of the wheel, and that it was not dependent on handedness nor drive-side.
Assessment of Multiglance Standards. While single glance distraction's risks are well-researched, time-sharing glance behavior can vary widely. I found a demonstrable increase in crash risk for on-road gaze proportions of 1/3, and showed that it harmonized multiple competing proposals.
Test Matrix Proposal. With the wide range of demographics, test behaviors, and noise factors, we needed to demonstrate that a dossier was a feasible expectation of OEMs. Collaborating with a founder, we developed a study design framework that showed that a minimally informative study was possible with 24 participants.

Papers:

Fredriksson, R., Lenné, M. G., van Montfort, S., & Grover, C. (2021). European NCAP Program Developments to Address Driver Distraction, Drowsiness and Sudden Sickness. Frontiers in Neuroergonomics, 2, 786674. https://doi.org/10.3389/fnrgo.2021.786674
Roady, T., Wilson, K., Kuo, J., & Lenné, M. G. (2020). How Do Drivers Hold Their Phone? Age, Prevalence, & Handedness. Proceedings of the Human Factors and Ergonomics Society 59th Annual Meeting, Virtual, 64(1), 1254–1257. https://doi.org/10.1177/1071181320641298
Lenne, M. G., Roady, T., & Kuo, J. (2020). Driver State Monitoring for Decreased Fitness to Drive. In D. L. Fisher, W. J. Horrey, J. D. Lee, & M. Regan (Eds.), Handbook of Human Factors for Automated, Connected, and Intelligent Vehicles (1st ed.). Taylor & Francis.

CANDrive

The Challenge

A Tesla Model S with Autopilot™ (SAE Level 2 Automation) was equipped with Seeing Machines FOVIO eye-tracking suite, alongside multiple cameras, a Time-of-Flight sensor, verbal n-Back task, a LED-based peripheral detection task (PDT), and a MobileEye vehicle informatics unit.

The Method

This mixed-methods study consisted of two different phases: first, controlled distraction tasks performed on a test track, and second, performance of n-back tasks and PDT on a repeated stretch of public highway. Following participation, subjects were interviewed regarding their attitudes and understanding surrounding driving automation.

The Results

On the highway, drivers can reliably detect objects through near-peripheral vision, but this degrades with increasing visual angle, low-speed vehicle following, cognitive load, and age.
Vehicle performance features are effective measures of cognitive distraction in manual driving, but not L2 mode.
Gaze features, such as percent road center, are effective indicators of cognitive distraction, but with reduced efficacy in L2 driving, with the complexity of driving context seeming to provide the primary challenge.K
Drivers engaging with their cellphone are more likely to rely upon Lizard-like glances, moving their eyes while keeping their head still.
Interaction with L2 automation largely increases driver acceptance and trust of driving automation, potentially leading to overtrust, even when exposed to instances which might otherwise moderate their judgment.
Hands-on-wheel sensors are not only insufficient predictors of driver engagement, but lead to mode confusion errors.

My Contribution

I've primarily assisted Phase 2 of the CanDrive project in experiment design, data collection, and manuscript review.

Papers:

Yang, S., Wilson, K., Roady, T, Kuo, J., & Lenné, M. G. (2022). Beyond gaze fixation: modeling peripheral vision in relation to speed, Tesla autopilot, cognitive load, and age in highway driving. Accident Analysis and Prevention.
Yang, S., Shiferaw, B., Roady, T., Kuo, J., & Lenné, M. G. (2021). Drivers Gance Like Lizards during Cell Phone Distraction in Assisted Driving. Proceedings of the Human Factors and Ergonomics Society Annual Meeting, 65(1), 1410–1414. https://doi.org/10.1177/1071181321651147
Wilson, K. M., Yang, S., Roady, T., Kuo, J., & Lenné, M. G. (2020). Driver trust & mode confusion in an on-road study of level-2 automated vehicle technology. Safety Science, 130, 104845.
Yang, S., Wilson, K. M., Roady, T., Kuo, J., & Lenné, M. G. (2020). Evaluating Driver Features for Cognitive Distraction Detection and Validation in Manual and Level 2 Automated Driving. Human Factors. https://doi.org10.11770018720820964149

Guardian - Interface Design

The Challenge

With over 9 billion kilometers driven, Guardian Live fleet monitoring service combines AI detection of drowsiness & distraction with a human review process to ensure reliability.

The 3rd generation of Guardian hardware will pioneer integration of our automotive-grade Distraction and Drowsiness features with our manual review process to improve accuracy and driver experience.

My Contribution

I'm assisting in both the multimodal design of the Human-Machine Interface signals, and the systems integration between the hardware and Guardian Live cloud review.

Gen 3 will improve driver experience and acceptance via a calm technology approach to transparently communicate risk, instead of the "shock-awe-and-annoyance" strategy that is common in the market.
Side-Projects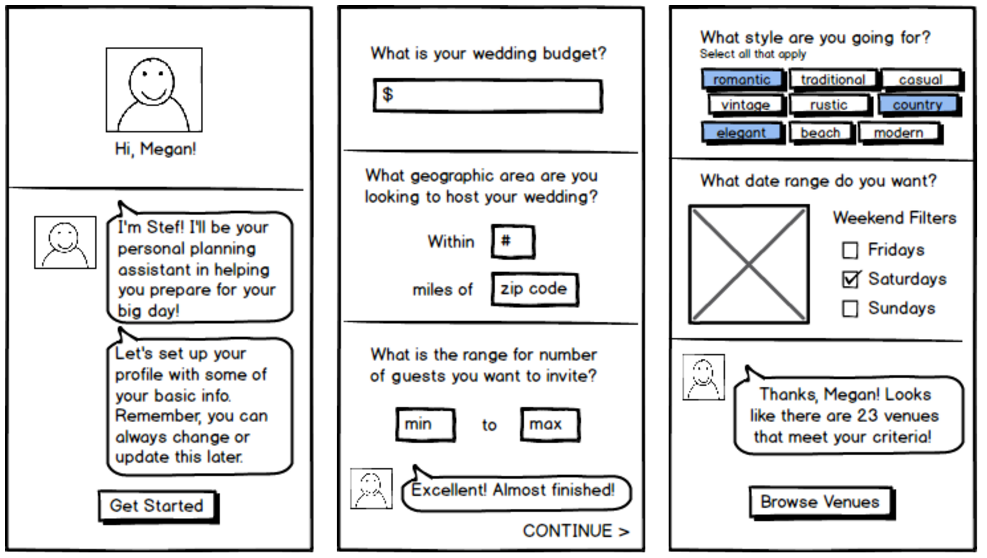 UX Guerilla Design Competition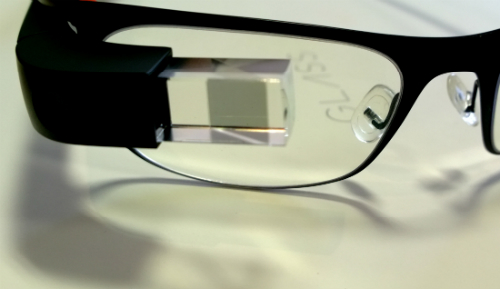 UX Study: Google Glass, Texting, & Driving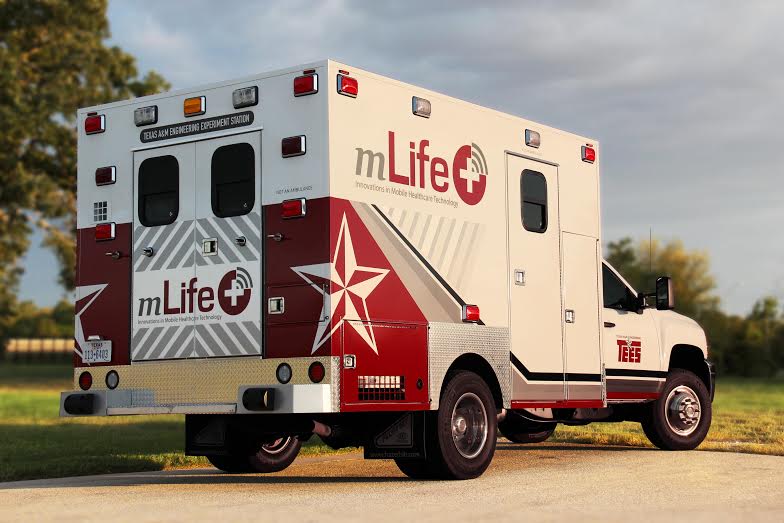 SEIPS-m & mLife: Mobile Healthcare System Evaluation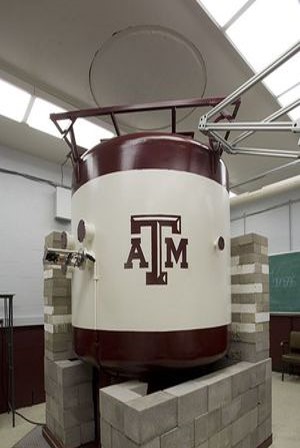 NRC Reactor Assessment
UX Guerilla Design Competition

Winner: Overall & Audience Choice for Best Presentation

The Challenge

Wedding Wire is an online wedding self-planning service that connects couples to venues and contractors in their area.

In 48 hours, our team evaluated the phone app's venue search, communication, and booking process. We were tasked with using at least two evaluation tools, designing a prototype, evaluating it, and iterating.

The Method

Online background reviews identified a strong distrust of user reviews, which were heavily edited to remove bad feedback.

I used a snowball sampling Qualtrics survey to identify user goals. Targeting online wedding planning communities yieled, in two hours, 26 participants who were planning a wedding or had planned a wedding in the last 2 years.

Heuristic usability walkthroughs identified how the existing app aligned with stated user goals.

Prototype wireframes were developed in Balsamiq and InVision to provide quick, flexible interaction for persona walkthroughs

The Result

The three key criteria found were: cost, location, and venue look & feel. Couples, we discovered, largely plan weddings to include friends and family, not to focus on themselves.

The existing app was built around a countdown timer and a stressful, 75-item auto-populated to-do list. There were no sorting options for cost and venue, display cards didn't showcase the venue aesthetic, and the 'favorite' buttons were inoperable.

We recommended a low-pressure chat dialog introduction format, which reduced pressure on the user. Venues were organized by price range and displayed with a card sorting app function, allowing users to see more detail.

Sharing features were also emphasized to move users away from an unreliable 5-star rating system and towards further collaboration with friends and family

UX Study: Google Glass, Texting, & Driving

The Challenge

With the advent of Google Glass, many state legislatures began pre-preemptively banning the use of Google Glass while driving. With continuing legal disputes, there was a lack of evidence on the effect of Glass on driving performance. Is Google Glass a detriment to driving? If so, how much?

The Method

Participants completed a series of simulated driving tasks under four treatments: texting and driving, driving while using Glass, driving while using voice-to-text, and a baseline device-free condition.

The Result

Data suggests that Glass performs closer to baseline driving than the other technologies. While this is not a recommendation to drive while being distracted with Glass, it does suggest that AR may potentially find reasonable application for some driving domains.

---

Paper:Tippey, K. G., Sivaraj, E., Ardoin, W. J., Roady, T., & Ferris, T. K. (2014, September). Texting while driving using Google Glass: Investigating the combined effect of heads-up display and hands-free input on driving safety and performance. In Proceedings of the Human Factors and Ergonomics Society Annual Meeting (Vol. 58, No. 1, pp. 2023-2027). Sage CA: Los Angeles, CA: SAGE Publications.

As supporting author, my primary contribution was in treatment validation and manuscript editing.

---

Photo courtesy PrePayAsYouGo, CC 2.0 License

SEIPS-m & mLife: Mobile Healthcare System Evaluation

The Challenge

mLife joins emergency medical services (EMS) with telepresence to establish a mobile healthcare system suited for emergency response, emergency care triage, and rural chronic care.

The Texas Center for Applied Technology (TCAT) requested an adaptable evaluation method suitable for analyzing the use cases of mobile medical devices like mLife and the other devices to be tested on the platform.

Historically, medical systems assume co-location of sociotechnical systems, but, in mobile health, physical distance cannot be taken for granted. These effects must be clarified early in the device development process to ensure effective adoption.

The Method

I adapted the Systems Engineering Initiative for Patient Safety (SEIPS) framework into one more focused on the unique challenges of mobile technology, SEIPS-m.

SEIPS-m accounts for roles of on-task and off-task people and resources. It also shows how Information ties each level together, highlighting asynchrony and inaccuracy in medical systems.

The Result

Research is currently seeking publication

NRC Reactor Assessment

The Challenge

The smaller of two reactors on the Texas A&M campus, the AGN-201M is used to educate nuclear engineering students on the operation of a live nuclear reactor.

As a Class III, 5 watt reactor, the AGN would have difficulty powering most light bulbs or making a cup of tea. However, existing interface redesigns prompted the NRC to request a human factors evaluation of the new interface for recertification purposes.

The Method

Background was developed using literature review and expert interviews.

Process analysis was performed with hierarchical task analysis (HTA), critical incident analysis, and heuristic evaluation.

Process proximity of interface design was evaluated with centrality analysis in UCI Net 6.

The Result

Rearrangement of the reactor interface managed to reduce a two-person process to one manageable by a single person.

---

Paper:Dinakar, S., Tippey, K. G., Roady, T., Edery, J., & Ferris, T. K. (2016, September). Using Modern Social Network Techniques to Expand Link Analysis in a Nuclear Reactor Console Redesign. In Proceedings of the Human Factors and Ergonomics Society Annual Meeting (Vol. 60, No. 1, pp. 1083-1087). SAGE Publications.

My co-authorship role largely involved manuscript preparation, particularly the section on social network analysis methods, and feedback on experimental design.
Dissertation Research
Can vibration direct people in cognitively demanding, high-stress situations? I use vibrotactile interfaces to reduce the mental workload of interpreting visual and auditory messages.
Studies were conducted with Engineering Acoustic Instruments' C2 Tactor System.
CHIAD (Creative Haptic Interaction At-a-Distance)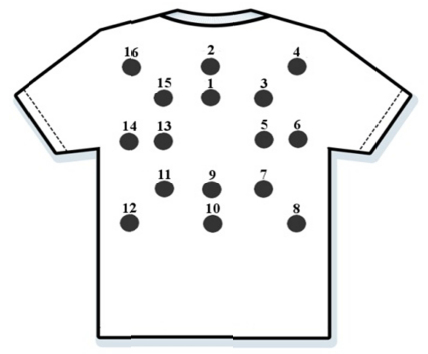 Temporal Haptic Encoding

Speeded Cooperative Navigation Pt. 1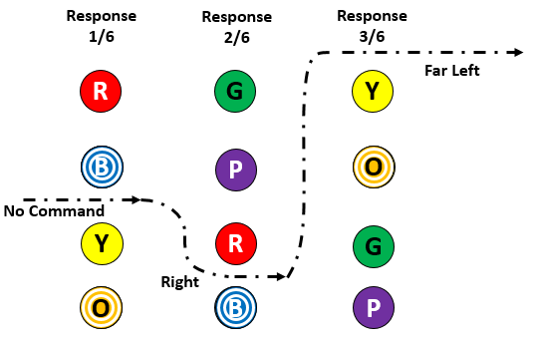 Speeded Cooperative Navigation Pt. 2
Temporal Haptic Encoding

The Challenge

Vibrotactile signals can be designed many ways, sometimes arbitrarily, particularly in matters of temporal overlap

How much information can be communicated using vibrotactile signals, and what temporal overlap is most most effective? Does the saltation sensory illusion improve communication?

The Method

11 subjects helped identify two different levels of signal complexity with three different types of temporal overlap: static, dynamic, and saltatory.

Responses were measured both on accuracy and the subject's requested number of repeats

The Result

Results showed that static was most effective for simple signals and saltatory was best for complex signals.

Accuracy and user confidence was substantially reduced with an increase in signal complexity

---

Paper: Roady, T., & Ferris, T. K. (2012, September). An analysis of static, dynamic, and saltatory vibrotactile stimuli to inform the design of efficient haptic communication systems. In Proceedings of the Human Factors and Ergonomics Society Annual Meeting (Vol. 56, No. 1, pp. 2075-2079). Sage CA: Los Angeles, CA: SAGE Publications.

Speeded Cooperative Navigation Pt. 1

Winner: Best Student Paper, Perception & Performance TG HFES 2013

Background

Vibrotactile stimuli may serve as useful for overcoming conditions of high cognitive workload due to stress or saturation of vision and audition.

We propose that using vibration will reduce the difficulty of decoding an instruction. Likewise, a message sent with gesture, instead of spoken, will take less time to encode.

The Method

Subjects were cooperative pairs The "director" was shown a cue card and had to guide the "actor" to the target cone. using each of three interfaces: voice commands over radio, vibrotactile commands via a GUI, and the same vibrotactile commands via Gesture.

The Result

The pairing of vibrotactile and gesture demonstrated greater accuracy, as expected. However, course completion time was not a significant factor, suggesting that the study was poorly designed to measure this factor.

Additionally, subject questionnaires demonstrated a marked preference for the vibrotactile and gesture system, as "tongue-tie" events were unexpectedly common with the verbal condition.

---

Paper: Roady, T., & Ferris, T. K. (2013, September). Supporting Speeded Navigational Communication via Gesture-Controlled Vibrotactile Displays. In Proceedings of the Human Factors and Ergonomics Society Annual Meeting (Vol. 57, No. 1, pp. 1144-1148). Sage CA: Los Angeles, CA: SAGE Publications.

Speeded Cooperative Navigation Pt. 2

Background

The previous study suggested a performance benefit over verbal instructions when combining vibrotactile messages with gestural controls. However, the original task was kept as simple as possible. Would the same effect be shown in a slightly more complex environment?

The Method

Once again, cooperative pairs navigated a cone course. However, the course was expanded to offer 5 path options instead of 3.

Previously, the verbal and vibrotactile + GUI treatments performed comparably, To increase statistical power and due to its relative unfamiliarity, the GUI treatment was dropped in favor of verbal.

The Result

Performance was poor. Data demonstrated little of significance.

Subjects demonstrated a clear Hawthorne effect by pausing and waiting until they were confident in their response.

Additionally, a slight increase in cue card difficulty resulted in much wider variation in participant performance.

These results suggest that care must always be taken in the design of experiments and that even strong prior work can result in surprising challenges after slight modification.

---

Paper: Roady, T., Tippey, K., & Ferris, T. K. (2014, September). Speeded Vibrotactile Navigation with Gestural Control in a Multiple Choice Environment. In Proceedings of the Human Factors and Ergonomics Society Annual Meeting (Vol. 58, No. 1, pp. 1989-1992). SAGE Publications.
FAA – PEGASAS Group 4: Weather Technology in the Cockpit
The US experiences roughly 55 general aviation fatalities a year, most commonly due to pilots flying into hazardous weather with insufficient training. Group 4's goal is to establish whether this is due to non-compliance, misunderstanding of weather information, or pilots not noticing weather alerts.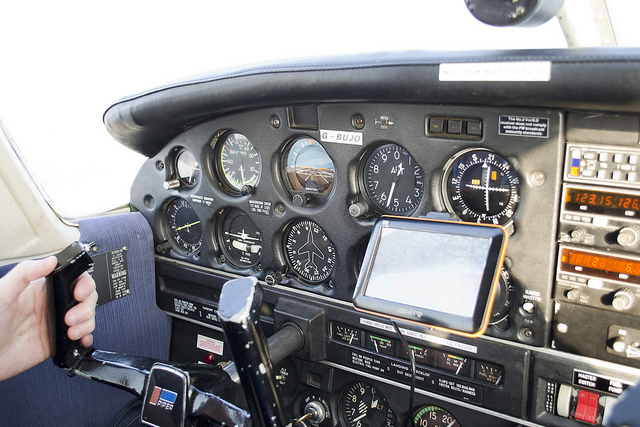 Sun N Fun Pilot Survey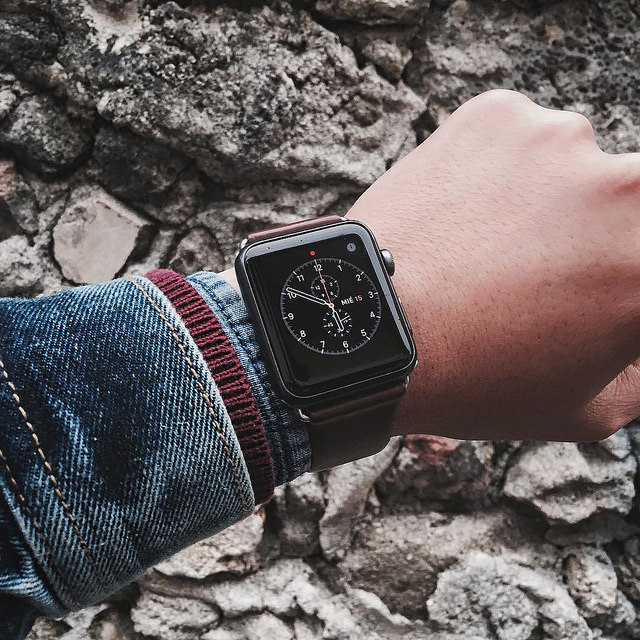 Study Part 1: Wearable Haptic Signals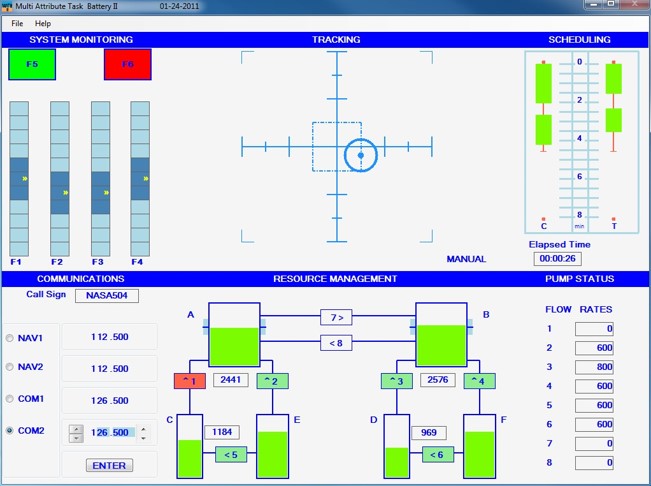 Study Part 2: Cognitive Workload & Haptic Perception
Sun N Fun Pilot Survey

Background

58 pilots completed a survey over their use and familiarity with in-cockpit weather information devices as part of the Sun N Fun FAA expo. Questions were tailored to identify flight experience and usage patterns.

The Method

Data was analyzed in a mixture of Microsoft Excel and R Studio.

Survey Results

| | Min | Median | Mean | Max |
| --- | --- | --- | --- | --- |
| Age | 19 | 60 | 56.13 | 75 |
| Flight Hours | 2.5 | 1250 | 2956 | 26000 |

I identified a link between pilot Total Flight Hours and reported acceptable flight distance from inclement weather. Increases across pilot experience showed a concentration about the FAA recommended flight distance. However, while pilots in the bottom two quintiles (0% - 40%) showed over-cautious behavior, risky flight behavior, flying at or within the FAA minimum of 5 nm, was shown to occur in the third and fourth quintiles. This suggests that as pilots gain experience, their performance will improve. However, the increase in skill may lead individuals of concern to become overconfident in their instruments and exhibit reckless behavior.

Report:Johnson, I., Pokodner, G., & Caldwell, B. S. (2016). Weather Technology In the Cockpit (WTIC) Project 4, Team C: General Aviation Weather Alerting, Phase II. (pp: 25-35).

---

Image courtesy Tom Wheeler, CC 2.0 License

Study Part 1: Wearable Haptic Signals

The Challenge

How many vibrotactile signals can a pilot interpret under workload? It depends on what technology is providing the signals and how the signals themselves are designed.

While Part 2 tests the actual performance of different signals targeted to available haptic hardware, the signals themselves are subjective, so it is necessary to design candidate signal sets and verify their reliability.

This verification study establishes how to design and select a vibrotactile signal set that works for multiple people and possesses an underlying transitive order (if A>B & B>C, then A>C).

The Method

Subjects performed unforced pairwise comparisons of vibrotactile signals. Two treatments were used: Syncopated signals, where frequency was fixed, but rhythm was varied; and Melodic signals, where both rhythm and frequency varied.

Bonus: Participants also were asked to identify snippets of common children's folk music to determine if individuals recognize familiar vibrotactile melodies.

The Result

This study is recently completed and currently undergoing the submission process, alongside Part 2.

---

Picture courtesy Pricenfees.com, CC SA 2.0 License

Study Part 2: Cognitive Workload & Haptic Perception

The Challenge

How many vibrotactile signals can a pilot interpret under workload?

The Method

Subjects interpreted vibrotactile signals while completing a multitasking simulation in NASA's Multi-Attribute Task Battery-II (MATB), a multitasking environment that mimics the cognitive load of flying. Signals were designed on the C2 tactors to target three different haptic device categories: eccentric rotating masses (ERMs), linear resonant actuators (LRAs), and piezoelectric actuators. Which, respectively, reflect ubiquitous, cutting edge, and future developments in consumer haptic technologies

The Result

Weather messages were acknowledged more often, and faster, when accompanied by vibrotactile cues.
However, the time after acknowledgment to fully process the messages was not significantly affected by vibrotactile cuing, nor was overall situation awareness.

My Contribution:

While I developed, designed, and collected data for this study, I was unable to dedicate the analysis and authorship time to the final paper, and am grateful to the authors for their assistance and due acknowledgement.

Paper:

Rodriguez-Paras, C., McKenzie, J. T., Choterungruengkorn, P., & Ferris, T. K. (2021). Severity-Mapped Vibrotactile Cues to Support Interruption Management with Weather Messaging in the General Aviation Cockpit. Atmosphere, 12(3), 341.
Graduate Course Projects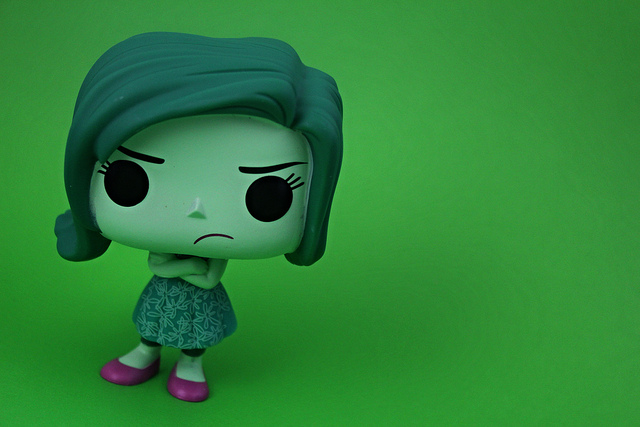 Psych of Self Proposal: Self-Other Overlap, Disgust, & Relationship Success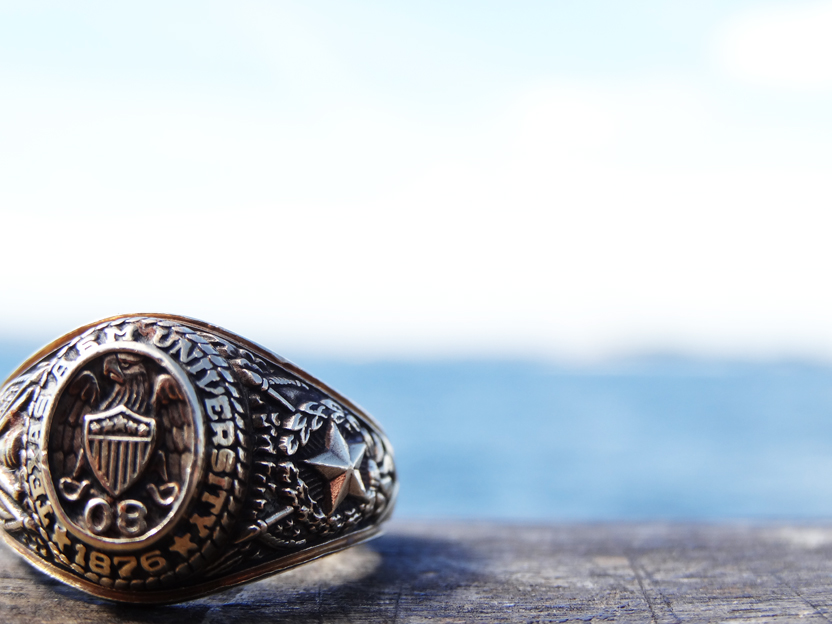 Quantitative Ethnography: Aggie Spirit, Greek Life, & Academic Legacies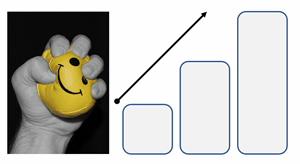 Embodiment: Grip-Based Communication for Non-Verbal Autism
Psych of Self Proposal: Self-Other Overlap, Disgust, & Relationship Success

Background

The embodied, biological role of disgust serves as a factor to prevent self-contamination. However, we frequently are more tolerant of contamination by those closest to us. Is it possible that disgust, itself, is a determining factor in how closely we relate to others?

The Method

I propose a line of study following induction of disgust in couples to change reported self-other overlap. As disgust increases, so should the perceived distance in the realtionship.

The Result

No results currently. This project idea has been placed on the back burner until I find a more opportune moment to pursue it.

---

Image courtesy Hina Ichigo, CC 2.0 License

Quantitative Ethnography: Aggie Spirit, Greek Life, & Academic Legacies

Background

Texas A&M University is notable for its unique campus culture and an emphasis on campus-wide comradery. Previously, greek life organizations (GLOs, commonly known as fraternities and sororities) were not allowed on campus, and were only added to campus following the Supreme Court judgment in Gay Student Services vs. Texas A&M University.

Recently, with growing national discussion over the roles GLOs may play in campus behavior and recent membership growth, I wanted to find out two things: 1.) Is Texas A&M's view of GLOs more negative than other campuses, nationally? 2.) Is the growth of GLOs on campus due to students with families from other academic traditions?

The Method

In-person questionnaries were used to get a representative sample of the campus population (N = 118). For comparison, I performed a nationwide Qualtrics survey with recruitment through Mechanical Turk (N = 52). Data was analyzed non-parametrically in R Studio.

Results

Data showed that Texas A&M students hold less positive views of GLOs, particularly in their perceived contribution to campus and their adherence to "school spirit". Members of the Corps of Cadets (the local ROTC program) in particular were substantially less supportive.

While only one legacy student was a GLO member, the sample size of legacy students was insufficent to make any conclusions about the link between being a legacy student and GLO membership

---

Image courtesy Rough, Tough, Real Stuff: CC A-NC-ND 2.0 License

Embodiment: Grip-Based Communication for Non-Verbal Autism

A group project for VIZA 689 - Embodied Cognition under Dr. Francis Quek.

The Challenge

It is estimated that 1 in 88 children age 8 have some form of Autistic Spectrum Disorder (ASD). For those in the non-verbal category, a market has developed in alternative communication technologies (AAC) to connect them to their caretakers and help develop communication skills.

Review of AAC offerings in the App Store (ranging from free to $250) established that most AAC offerings are vocalizers programmed with specific button-activated words and phrases.

Can AAC be improved to better support current communication and develop future communication skills?

The Method

We designed a simple grip-based AAC system around two stress balls. One signifying positive responses and one signifying negative.

Indicators were structured to provide a magnitude of response, rather than discrete "Yes" and "No" responses, to allow children range of expression and to develop intentionality.

The Result

Initial feedback from other lab participants was optimistic, indicating a strong positive, visceral reaction to the device.

Further testing was not performed on this particular prototype, though work continued to inform the development of other prototypes for the thesis work of my partner.

---

Animation adapted from Bottled_Void, CC S-A 2.0 License